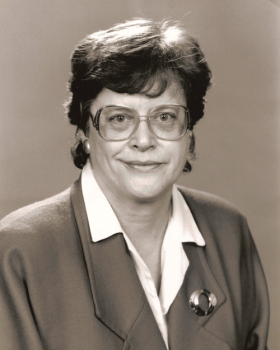 It's essential to recognize trailblazers while they are still living.
Emery Village has always upheld a fundamental emphasis toward educating youth. When Emery's first brick school house was built in 1851, residents commissioned their first schoolteacher to be a very well qualified Miss Scobey from Scotland. Today, Emery Collegiate maintains the obligation and tradition.
Sheila Thibaudeau was born in Toronto in 1934 and grew up in St. Thomas, just south of London. At 16 her brother introduced her to a professional baseball star, George Lambrinos of the St. Thomas Elgins. Thibadeau graduated from Teacher`s College (University of Western Ontario) and taught High School in Windsor before marrying Lambrinos, who had also obtained his own teacher`s certificate via Bloomsberg State University in Pennsylvania.
The young couple moved to Emery Village to bring up their family and bought a new home at 62 Storer Drive (named after apple orchard farmer Richard Storer).
After many years supply-teaching in every North York school and volunteering for many community initiatives, now Sheila Lambrinos was determined to submit her name as candidate for Public School Trustee. She won her first election handily with proficient know-how from her daughter Alice, who had acted as her campaign manager. Immediately, Lambrinos presented motions to the North York Board that would sanction the acceptance and integration of multiculturalism. She laid out directives toward English-as-a-Second-Language (ESL) programs. Her colleagues on the Board scoffed at her repeatedly in the early 80s as they didn`t fully comprehend what the term ESL meant and why English should be called a second language to anyone in the first place.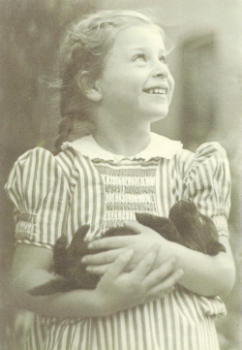 Lambrino`s emphasis toward the promotion of programs that preserved the planet`s environment were also fostered far ahead of the global understanding fashionable today.
Lambrinos passed away two years ago at the age of 77. It was a day of pride in 2006 when she returned to our Emery community to officially unveil a brand new street - Lambrinos Lane.
The Emery Village BIA was able to honour Sheila with a street naming ceremony while she was alive because of a policy that acknowledges noteworthy former residents of Emery to be recognized while they are still living.
Unfortunately, one great North Yorker and Torontonian, never experienced the acknowledgement as his residence was in Don Mills.
Ulysses "Crazy Legs" Curtis passed away on November 6 at the age of 87.
Full recognition of his outstanding accomplishments never took place while he was alive. His feats and accomplishments as a professional football player for the Toronto Argonauts were never seemingly thorough enough for the Canadian Football Hall of Fame (according to current Board of Directors) to induct him into the Hall while living.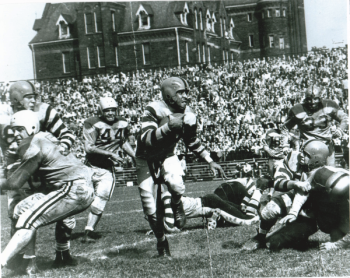 Curtis grew up in Albion, Michigan, U.S.A. and was of African-American descent. Upon graduating High School in 1944, he was drafted into the U.S. Navy where he served for two years until the end of the Second World War. When he left he paid his own way into college on a G.I. Bill and selected Florida A. & M. (traditionally a black college), a school where his brother was already playing football.
Curtis was awarded a scholarship and was the premier running back. He was twice an All American, graduated in 1950 and was drafted by the Toronto Argonauts of the CFL and the Los Angeles Dons of the NFL.
The Dons folded their inaugural season before it began so Curtis decided to give Toronto a try.
In 1950, the City of Toronto welcomed a new sensation. Curtis was an instant fan favourite for the double blue. His nifty footwork and tough running style saw fans adopt his college nickname of "Crazy Legs" and he led the Argos to a Grey Cup victory in his first season. Curtis played for the Argos from 1950 to 1954 (5 full seasons) and was an integral part of the team winning two Grey Cups during this era.
He was also an important part of the infamous "mud-bowl" game of 1950. In another famous play during his career, Curtis was robbed of a score when an opposing player from Winnipeg ran onto the field from his own team's bench to tackle him at the 20 yard line while he soared down the sideline for a sure touchdown. In today's game, the rule in the CFL has been modified to award the team an instant touchdown but at the time the game referees debated the matter on the field and decided to place the ball at the one yard line. The Argos converted the next play.
After football, Curtis decided to bring up his family in Don Mills. He was an educator and teacher at Bayview Junior High School, a football coach and a guidance counselor, all for the North York Board of Education's school system until he retired from teaching in 1991. He also instructed some of Emery`s youngsters when he coached the nearby Weston Junior Football Team.
Curtis is sixth on the Argos all-time career touchdown list with 47, fourth all-time in rushing with 3,712 yards on 529 carries, second on the all-time list with most yards in a game with 208, and third for most 100-yard rushing games with 12.
But most impressive are his playoff stats. In 1950 he scored four touchdowns in three contests, an all-time Argonaut record he still holds today along with another all-time record of a playoff career total of seven touchdowns in none games. He is still number one in the Argo record book in most rushing touchdowns in a playoff season and most rushing touchdowns in a playoff career.
And his average yards per carry still ranks him in the number one position for all-time Argonaut running backs, almost 60 years after he retired from the game. This singular record and his others have indeed stood the test of time but most significantly, Curtis also had the unique distinction to have been the very first "black" person to play as a Toronto Argonaut and his celebrated stature and on-field accomplishments paved the way for many future black players to follow in his footsteps.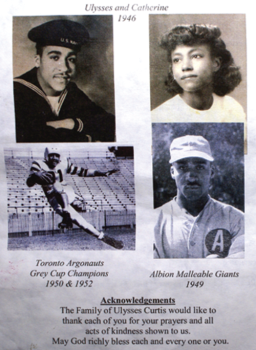 After Curtis' professional career ended he became eligible to be inducted into the Canadian Football Hall of Fame but ostensibly has been snubbed by the Hall since day one. Although, Uly Curtis never made a public comment about the seemingly unjust slight, there has always been strong Toronto media support and lobby to award him the honour.
In recent years, Curtis' son Warren made agonizing efforts while his father was still alive yet his efforts seem to fall through the cracks and the vision of an induction ceremony never materialized.Unfortunately it can now only occur after his passing.
In every great sport, there are always firsts and in the case of the legend of Toronto's "Crazy Legs" Curtis, perhaps the first was indeed the greatest of all.