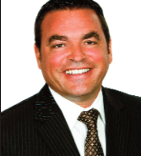 Dear Residents,
On Dec. 17, the TTC will open the much anticipated six-stop, 8.6 kilometre subway extension from Sheppard West Station (formerly Downsview) to Vaughan Metropolitan Centre at Jane and Highway 7.
It is an exciting milestone in transit expansion for the city, as the extension of Line 1 (Yonge-University-Spadina) will not only serve the northwest part of the city and students at York University, but cross into York Region.
This also marks the first major subway expansion in the city since Line 4 (Sheppard) opened in 2002.
The bus network will also change to improve access for neighbouring communities. Changes to the 35 Jane will connect to the new Pioneer Village Station, which means faster access to the subway for customers along Jane Street. Service on the 36 Finch West will continue to operate between Finch Station and the Humberwood Loop, and connect at the new Finch West Station (at Finch Avenue West and Keele). Please visit: ttc.ca/Spadina/About_the_Project/Bus_Route_Changes.jsp
for more information.
The TTC will provide five new express bus routes in March.
Express service will be introduced in the Wilson Avenue corridor between York Mills Station and the north campus of Humber College. This new route will replace the existing 96E Wilson Express branch, and will operate during the daytime Monday to Friday.
As the TTC continues to rollout the new PRESTO smartcard, don't forget to pick up your card. Cards are available at many locations including Wilson Station and the Shoppers Drug Mart at Finchdale Plaza (2550 Finch Avenue West).
While all this is good news, I am disappointed that the Government of Ontario and Mayor John Tory continue to push for light rail transit (LRT) on Finch Avenue West.
This at-grade alignment will cause unnecessary congestion and construction headaches. The silver lining is that it was recently announced that the completion date for the LRT would be delayed again to 2022. I continue to hold out hope that this project will be converted to a subway.
Councillor Giorgio Mammoliti
Ward 7 - York West
The views expressed by Councillor Mammoliti do not necessarily reflect those of the Emery Village Voice.