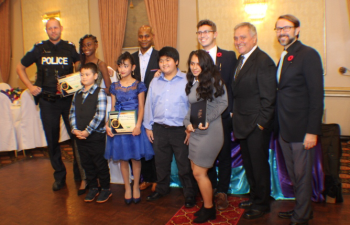 By Sean Delaney
On November 2, YNOT (Youth Now On Track) awarded fifteen individuals for Academic Excellence, Leadership, and Community Service as well as being Positive Role Models.
The Annual Youth Awards Recognition Dinner was ultimately a great success, and could not have been done without the community's help, organizers said.
Pastor Francis Ubah spoke passionately at the dinner.
"It takes a community to raise a child and you have done so through your donations to YNOT. We are very appreciative of your support and look forward to continued partnership as we play our role in positively changing the lives of youth."
On hand at the dinner to help assist with the awards were MPP Tom Rakocevic, Ward 7 Councillor Anthony Perruzza and members of the 31 Division community outreach team.