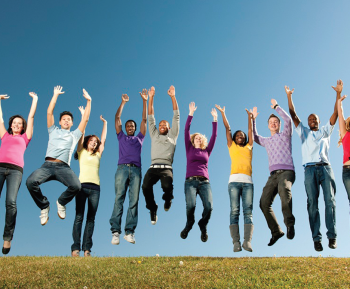 By Varad Mehta
Local community programs dealing with mental and health wellness are beneficial for not only adults but the youth as well, said a local youth worker.
Jane Finch Centre's The Spot youth centre has been holding programs such as Youth Chat and yoga sessions during the COVID-19 pandemic, aiming to help youth deal with stress in a positive way.
Rahma Siad Togane, the manager of the Settlement and Youth programs at The Spot, said the COVID-19 crisis has left many people in isolation, impacting their mental health. Togane said that impact is visible in the youth too. Schedule changes, not being able to communicate with peers in a familiar environment, and not being able to find summer jobs are some of the problems youth are facing.
Keeping the current circumstances in mind, Togane explains the importance of the youth-oriented programs.
"On one hand just meeting people (while following the current protocols) who you know, who you feel safe with, we know that will increase their resiliency. We know that it increases their self-esteem and self-confidence," Togane said.
The manager adds that during this difficult time, youth programs help alleviate the stress and isolation the youth are feeling.
Catherine Sabiston, a Professor and the Canada Research Chair in Physical Activity and Mental Health, agrees that staying healthy and communicating are very important right now.
Sabiston said that recent changes such as remote learning bring on new opportunities, challenges, and even stress. Sabiston reinforced the importance of staying active.
"There are different ways in which we can tackle stress. From my perspective, being physically active, ensuring you get up regularly, moving around the neighbourhood or your home, and being outdoors — if you can find quiet places," Sabiston said.
Sabiston said that these activities are also beneficial for mental health.
While not many in-person programs will run at local libraries, Toronto Public Library will have multiple online programs ranging from arts and poetry all the way to technology, for adults and youth to access.