By Sean Delaney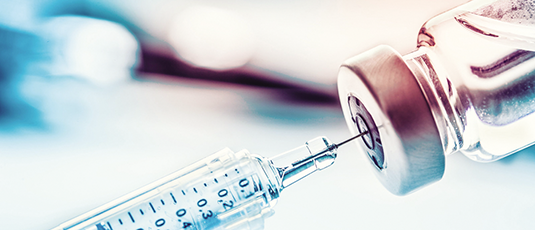 According to the City of Toronto, COVID-19 immunization clinic staff are preparing to launch clinic operations as soon as vaccine supplies become available.
And in Emery, vaccinations will happen at the Carmine Stefano Community Centre.
A release from the city explained that Toronto's Immunization Task Force continues to prepare for the launch of COVID-19 immunization clinics it intends to operate itself while waiting for vaccine supply and direction from the Province of Ontario to restart clinic operations. Staffing of these clinics is now well underway.
The city outlined nine clinic locations and said all are on schedule to be ready to open on or before April 1.
"Once fully operational – seven days per week, nine hours per day – it is estimated that more than 120,000 COVID-19 vaccine doses will be administered each week through the network of city operated clinics," the City of Toronto communication said.
"Today's progress update shows that we are continuing to do everything we can as a municipal government to assist the provincial and federal governments in rolling out COVID-19 vaccines," said Toronto Mayor John Tory. "Thank you to the City of Toronto and Toronto Public Health employees who are working to get these clinics staffed and ready to open. These sites are an important part of our overall vaccination efforts. The vaccines will save lives, keep people healthy, and bring an end to this pandemic so I encourage all Toronto residents to get vaccinated when they are eligible under the provincial framework."
City-operated clinic locations:
• Metro Toronto Convention Centre, 255 Front St. W.
• Toronto Congress Centre, 650 Dixon Rd.
• Malvern Community Recreation Centre, 30 Sewells Rd.
• The Hangar, 75 Carl Hall Rd.
• Scarborough Town Centre, 300 Borough Dr.
• Cloverdale Mall, 250 The East Mall
• Mitchell Field Community Centre, 89 Church Ave.
• North Toronto Memorial Community Centre, 200 Eglinton Ave. W.
• Carmine Stefano Community Centre, 3100 Weston Rd.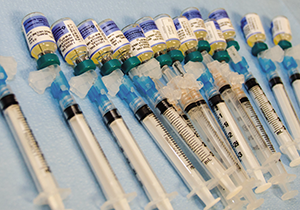 Toronto staff confirmed the timing for opening these city operated clinics will be determined by the Province of Ontario.
Currently, the physical setup of clinics at the Metro Toronto Convention Centre, Toronto Congress Centre, The Hangar and Malvern Community Recreation Centre is complete. Later this month and into March, the setup team will work toward completing the Scarborough Town Centre clinic location.
These city-operated COVID-19 immunization clinics will employ a mix of Toronto Public Health and city staff. When fully operational, the city estimates that more than 1,300 staff will work at the nine COVID-19 immunization clinics in both clinical roles, like immunizers, vaccine loaders and aftercare providers, as well as non-clinical roles like screeners, clerks, cleaners, IT support and data entry personnel. These staff will work together to provide a safe, streamlined experience for those receiving vaccinations.
And the clinics are just one piece of the immunization plan for Toronto – there will be many and varied opportunities for vaccination, for all residents once the supply of vaccine is re-established. Other immunization clinics are expected, and will be operated by hospital and community partners, mobile clinic operations, targeted community response and the eventual widespread availability of vaccine through family doctors and pharmacies.
"The City's COVID-19 Immunization Task Force is laser focused on their critical work to prepare the city operated immunization clinics to be ready to go once vaccines are made available to us by the province and we're given the green light to open," said Chief Matthew Pegg, Toronto Fire Services, General Manager of the Office of Emergency Management. "I'm delighted by the progress the team is making and these clinics are an important piece of the overall, city-wide immunization effort that is so vital in our fight against COVID-19."
Vaccine allotments for Toronto are determined by the provincial government with participants for each phase of vaccination identified in accordance with the Province of Ontario's Ethical Framework for COVID-19 vaccine prioritization. The city will provide additional information about the clinics and their operations, including the process for scheduling immunization appointments through the provincially-run booking system, once vaccine supply becomes available and the clinics are directed to open.
While the City of Toronto continues to respond to COVID-19, it remains imperative that everyone continue to follow public health guidelines. Residents are asked to stay home as much as possible and comply with shutdown zone regulations and city bylaws.
Toronto has released a simple "Dos" and "Don'ts" guide for recommended and mandatory public health measures. The guide communicates some of what is and what is not permitted under the provincial lockdown regulation-shutdown zone that remains in effect to help stop the spread of COVID-19.
The guide can be found at: www.toronto.ca/lockdownguide.