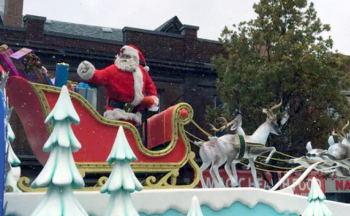 By Sean Delaney
No, the coronavirus pandemic will not stop the arrival of Santa Claus, but unfortunately, many other events may be cancelled due to COVID-19.
Just recently, the City of Toronto has extended the cancellation of city-led and city-permitted outdoor special events through December 31st.
All outdoor special event permits during this time period are cancelled. This includes festivals and other large gatherings held at outdoor sites managed by the city or other public locations, such as roads, parks, and civic squares.
It does not include professional sporting events, outdoor sporting facility permits, or park permits. Toronto Mayor John Tory said at the end of September that the holiday would continue in some form.
"I think it's important that kids know that Christmas is not cancelled, Christmas will not be cancelled, and we're working on a way to make sure that Santa Claus can still come to town," Tory told reporters.
Tory said information regarding a more imminent celebration — Halloween — will be released in the coming days.