"Success is not final; it is the courage to continue that counts" - Winston Churchill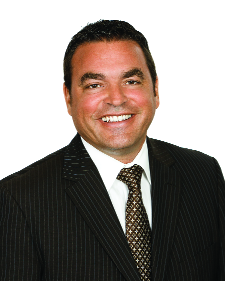 A straight record
Dear Friends,
I have always ascertained that the personal and private life of elected officials should remain just that - personal and private. In this term of office many aspects of my personal life have been exploited, circumstances dating as far back as 20 years ago were presented as if personal situations interfered with my professional decisions. I have on these occasions addressed the media with only a written statement - pointing out the how the information is inaccurate and the situation is misrepresented and always included a request to leave my family and personal life out of the media. As you know I have been a vocal presence representing you, never shying away from media and tackling key issues important to our community. I will continue to welcome the public challenges that come along with being an elected official and I will continue to publicly debate important issues. I will also maintain that personal and private matters have no place in government - it is simply not why we are elected.
At the last city council meeting, council decided that a personal and private event was a matter for public knowledge and impactful of my elected position and so I feel it necessary to inform you, my constituents of key points that brought the issue to council. It is also important for me to point out that in 24 years of representing you I have always acted within policy and law and have never been found to have breached either, nor has there ever even been questions about my performance in this manner. After 24 years of being an elected official it would be illogical for me to jeopardize my position that allows me to serve Ward 7.
"Socialism is a philosophy of failure, the creed of ignorance, and the gospel of envy, it's inherent virtue is the equal sharing of misery" - Winston Churchill.
An opposing candidate filed a complaint after I won the election in 2006. It was determined unquestionably that I was, in fact, completely in compliance with the policies and did not in any way breach the Act. This process doesn't cost a private citizen any money. Elected officials, however, require legal representation as this is a legal process - this representation is not covered by the City and we are required to pay from our own pockets.
After the 2010 campaign several right leaning re-elected Councillors, including myself, had complaints filed against us by a group of people representing the left leaning agenda. This group who worked with left leaning Councillors were able to file multiple complaints against multiple right leaning Councillors at no cost to them. Again, it was determined that no policies or provisions of the Act were broken.
However, based on the confusion between running two campaigns, my file was requested to be further examined. This issue is currently with a Justice of Peace, in the same court that represents parking infractions. Again, this process has come with an incredible financial cost.
Throughout this term of office several politically motivated individuals, including those who have run against me, have continued to file complaint after complaint. All of them ending at the same conclusion - I have never broken any policy. However, all of these complaints come with legal bills that are my personal responsibility even though they are filed against me as an elected official.
As most of you are aware, I dealt with a severe health issue last year which took many months to recover from. During the time I was in the hospital and in recovery my closest friends and family planned a dinner gala to celebrate my recovery and to help pay for the legal costs associated with the many frivolous matters that have come my way. Knowing the stresses of my job and the impacts unnecessary stress would cause to my recovery, they acted quickly. However, they acted within the policies even though they were not required to. My staff who assisted did so voluntarily, not under my direction or request and used their own vacation time to do so - all of this documented according to the required policies. The Integrity Commissioner, however, wrote a report misrepresenting the facts, disregarding my medical conditions and inconclusive of vital information from the organizers. While several other factors and the believed illegal access to information can be discussed, I have chosen to challenge the report in court where all pertinent information will be revealed and I believe the end result will reveal that I acted fully within policy and any misjudgements that may have taken place will be revealed as unintentional and with all reasonable steps taken to ensure policy was followed.
I have always welcomed the challenges of my job and will continue to do so and I have always encouraged and welcomed you all to get in touch with any questions, concerns or ideas you have for our community. Given the extent of involvement in my personal life on this matter, I'd like to extend to each of you as well to contact me directly with any questions you may have about this circumstance. The media is a powerful tool in discrediting information, however I still believe in the power of a one-on-one conversation.
I have represented this community for over 24 years and intend to keep representing our needs in the manner that has been effective for us. I will continue to be outspoken and fight for our services. I will continue to represent the best interest of seniors and keep property taxes low, and I will continue to work hard to maintain my proven track record of fiscal responsibility, safety, transportation and all our community's needs.
"You have enemies? Good. That means you've stood up for something in your life" - Winston Churchill
Sincerely,
Ward 7 Councillor
Giorgio Mammoliti