Is Your Building as Secure as It Could Be?
By Intelliguarde Security
Criminals have become so sophisticated that business owners today need to always be thinking about ways to better protect their facilities.
They have learned to circumvent conventional security systems by entering through adjacent buildings, dry or concrete walls, roofs, and even HVAC systems. Increasingly, this is how criminals are entering their marks, because they know there are contacts on the doors and windows.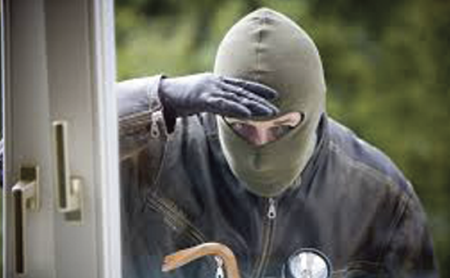 An Intruder is not always the menacing, shadowy figure who comes around after dark. They are often well dressed, in a suit and tie, and totally unsuspecting. You need to be ready for both kinds of threats. In addition to the risk of having valuable items taken—cash, tools, electronics—potentially more damaging is the loss sustained from the theft of computers or sensitive documents from file cabinets.
Lightning - Intruders do not want to be seen, they look for dark places where there is a low chance of being spotted entering and exiting the premises. Make sure your property is well lit, especially parking lots and building access points including side entrances. Place wall-mounted or freestanding lights 12-14 ft. above the ground to make them most effective.
Alarm systems - An alarm system is the most effective when it comes to burglary prevention. They will deter individuals from attempting to enter your building and will quickly alert the monitoring station if someone does break in.
There are three types of intruder alarm systems available:
Monitored – which provide a police/security response via the alarm company
Speech dialler – which automatically calls pre-programmed key-holders
Audible only – which relies on neighbours and passers-by to react.
Alarm Response - in most cases it is up to the customer on who they would like to attend their alarm calls. Emery Village provides its' customers with Rapid Alarm Response services 6pm - 6am, 7 days per week at no extra charge. Once you choose the alarm company, you could request Intelligarde to attend since they are working within the area.
Security/Patrol Guards - Intelligarde patrols the area at night to ensure the safety and security of all businesses within the Emery Village boundaries. These guards are a great way to deter trespassers and vandals and can provide quick notification if there are any other problems. If you have any questions or if you observe anything suspicious/out of ordinary, please contact their 24 hour Dispatch centre.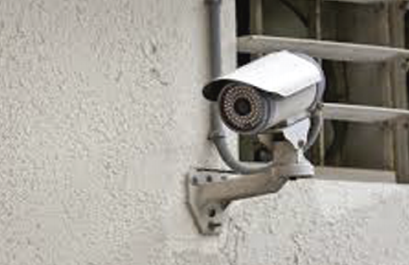 Lighting - Motion-activated lights and general lighting can also help protect vacant buildings. Keeping entryways and other areas around the building well lit will deter individuals from attempting to enter the building. Motion-activated lights are also another great deterrent because they will only turn on when someone gets too close to the building and will most often scare off potential criminals.
Camera Systems - Installing security cameras will help protect a property in two ways. For starters, cameras can act as deterrent for would be criminals. The second is that it will help identify who is breaking in and enable you to enact preventative measures to keep it from happening again.
Fencing - If you store any heavy machinery, vehicles or metals outside of your building, you should consider putting up fences around your property. Use chain-link fencing to maintain visibility. To prevent intruders from jumping over the fence, you could install a barbed wire on top of it. Secure all gates with heavy-duty chains and padlocks.
Storage - Store tools and ladders when not in use, do not leave them outside. Garages and sheds should always be locked. Do not put valuables like computers, phones, expensive tools or office supplies in plain view of windows or doors.
Door locks - Ensure all your access points to the building are secured with a door lock. It is highly recommended that each door has at least 2 mechanical door locks.
You should not land or give your building keys to persons who are not employed by you or your firm. Do not leave extra copies at the workplace.