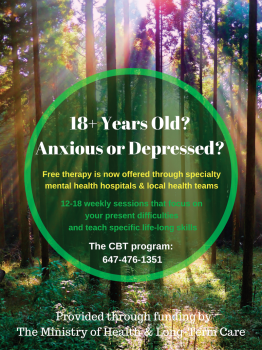 Help is here in Emery
If you or someone you know could benefit from a structured program which provides therapy for anxiety or depression and teaches specific skills that you can use for the rest of your life, please contact Emery Keelesdale Community Centre.
It's absolutely free and led by specialty hospitals in Ontario. Call (647) 476-1351 and ask for more information about how to sign up for the CBT program.
Emery-Keelesdale Nurse Practitioner-Led Clinic can be found online at: eknplc.ca