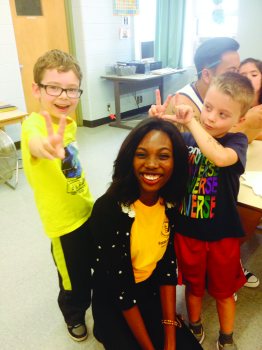 By Sean Delaney
Walk a mile in someone's shoes, and you will understand their trials, their hardships and their life.
Help them to find and make those shoes. Adjust them so they fit, and lend a hand while they walk, and you will make their life better.
That's the story behind St. Bernadette's Family Resource Centre, and the Our Lady of Gratitude gift shop.
The resource centre began in 1990, or at least the agency behind it, with founder Angie Carboni using her social work experience to conduct a needs assessment of families with physically and/or developmentally challenged children.
"The results of the needs assessment survey clearly demonstrated the need for ongoing parent relief for these families and thus prompted the development of our current services," the organizations website states.
Since 1992 the resource centre has been integrating children, youth and adults with those challenges, such as autism, down syndrome, cerebral palsy, blindness and more with able peers since 1992.
Since approximately the year 2000, their gift shop has been a fundraising resource for their various programs.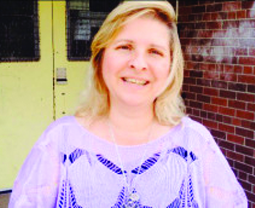 "When we started we had a day program where we would teach the arts and the focus was life skills. We also do retreats for the youth that come," Carboni said. "We teach the importance of accepting people with intellectual challenges, how they are very special, in a positive way, and reinforce that they have abilities and gifts."
The centre now sees approximately 350 teenagers a week and talk about importance of accepting everyone as a soul and realizing everyone's soul is complete.
"Even if we have special needs our souls are complete and equal to everyone else's," Carboni said.
The individuals they serve learn how to cook, and interact with the community, including meeting able youth due to organized retreats.
The centre is open to everyone who needs them, regardless of ability, financial status, nationality, ethnicity or religion. They serve a variety of individuals through programs like Sara's Corner, We Need a Break, Breakfast Club, After School Club, March Break Camp and Summer Camp, and serve children from birth to age 12. Their parent relief programs and support groups enable caregivers to better face the challenges encountered in raising a child.
The gift shop is also open to the public, and the next time you're looking for a wonderful gift you want to impress with, it's the right place to shop. Without government funding, the proceeds are more than just important to the centre's cause. They are its lifeblood.
In speaking with the Emery Village Voice, Carboni shared a story of just the type of generosity that keeps their mission alive.
"Two beautiful people donated $80,000 worth of religious articles about a year and a half ago," she said of the moment of generosity. "And it was really...it was totally God."
A woman she identified as Maria approached her, telling her of some artifacts she thought Carboni would be interested in for the store. When she viewed them though, she knew she could not afford to purchase them. She thanked her and they parted.
However, then Maria got back in touch.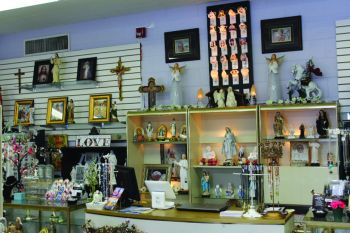 "She called me and said I don't want to give them to anyone but you," Carboni said. "So she donated $70,000 worth of religious artifacts."
Then a man named Michael surprised her in much the same way.
"He saw what we were doing and donated two of everything in his warehouse," Carboni said. "we got teaching tools and fundraising tools out of both."
Feel like the type of help you would like to give?
Visit the resource centre's website at www.stbernadettesfrc.org and learn more.
Or visit the gift shop at 3100 Weston Rd., or reach them by phone: (416) 740-7188.
(Top pic) Founder Angie Carboni.
(Middle pic) A couple of the youth who benefit from St. Bernadette's Family Resource Centre playing with a volunteer.
(Bottom pic) Inside the Our Lady of Gratitude Gift Shop.