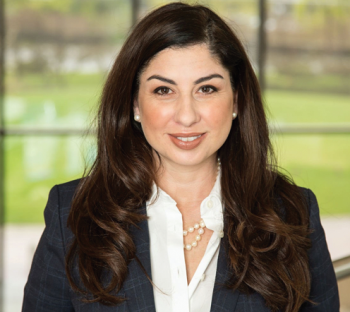 I pray that all of you are keeping safe and well during these challenging and unprecedented times. As your local TCDSB Trustee and member of The Toronto Board of Health, please know that our Board remains focused on supporting our community while navigating the uncharted territory of COVID-19.
The Toronto Catholic District School Board (TCDSB) remains committed to student learning and well-being, and the successful completion of the school year for our students. We continue to share regular communication with our parent and guardian communities regarding distance learning and related resources. We have provided over 6,000 Chromebooks and internet-enabled Ipads to our families in need. No student will be left behind and we are committed to making sure there is equal access to technology across our board.
The TCDSB has established a dedicated COVID-19 webpage, which includes letters, resources and information to support learning at home. You can visit the TCDSB COVID-19 webpage at: www.tcdsb.org/covid19
Staff has also started a pandemic response team to monitor this situation and build the foundations for tomorrow.
There have been and will continue to be many initiatives in our community that I am honoured to support.
Recently, St. Simon Catholic School initiated a "Drop & Go" food drive for the food bank. Food insecurity continues to be a challenge.
Both St. Basil the Great and James Cardinal McGuiguan have responded to the need to supply PPE to our first responders. Over 1,000 shields have been made and donated by our schools to local hospitals. We continue to thank our charitable foundation - The Angel Foundation - who donated $50 gift certificates for students in need.
Board staff are, 'all hands on deck.' From our teachers, Principals and Vice-Principals, senior staff who have re-invented the delivery of education to our custodial, maintenance, security and facilities staff who continue to work behind the scenes to make our schools safe and secure and our pastors and religious leaders who continue to pray for all of us.
I continue to connect with parents virtually for CSPC meetings to understand what is working and what is not and to find ways to bridge the gap. Should you need to reach out to me, please feel free to either email me at: ida.lipreti@tcdsb.org
Or phone me at 416-827-3643.
May we all find the light to overcome the darkness and focus on all the blessings we have. Our thoughts and prayers remain with the victims of this horrible disease and to their families.