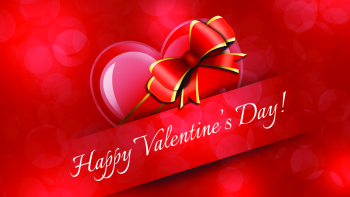 By Sean Delaney
Valentine's Day is a time to celebrate love. Happy couples want to make it special and unforgettable, but sometimes they don't know how to make it memorable for their beloved.
Here are seven ideas on how you can surprise your partner and make the day special:
1) First date again
You and your partner can agree to play one interesting game together: pretend (like actors) that you've just met and this is your first date. Look at each other the same way you did when you first met, be shy, talkative, joke around, ask the same questions that you asked before, make it fun and remember all the feelings you had on your real first date.
2) Create a day of surprises
Arrange some help from your friends and acquaintances to organize everything. For example: imagine the two of you walking in the park and suddenly, you see the box of chocolates on the bench with flowers and a Valentine's day card. She opens it up, reads…and it happens to be a card from you addressed to her. This will be an unforgettable experience.
If you are a married couple, you can spice up your love life. Go to a restaurant together for a romantic dinner and then, when you come back home, have the room covered with rose petals and candles; all of this surprise prepared while you had that dinner together. When you left home, ensure everything is normal (here is where you recruit the help of friends to prepare everything). We assure you that your lady will remember this day until the end of her life.
3) Layered surprise
Buy 10 envelopes of different sizes, from small to bigger and bigger and bigger ones, so that each can fit inside another, like a Russian doll. Write a love letter to your beloved and put it into the smallest envelop, then place it into a bigger one, then a bigger one and so on. Send it to your partner by mail and make sure they receive it on Valentine's Day. Try to be next to them when they open it, having to dig deep until that last envelop to find your love message inside. You will both have fun and laugh. Try it with five or 10 boxes of different sizes if you like, and use the same principle of 'Matryoshka'.
Hide a present and a Valentine's Day card inside the smallest box, then pack all of them into each other and give this gift
4) A romantic dinner with contests and prizes
To make Valentine's Day special, organize a romantic dinner for two. You can spend time cooking together at home and when dinner time comes, surprise your beloved with a special program of fun contests and, of course, there will be prizes to win. This touch of creativity will make your dinner time more fun and entertaining and, at the end of the evening, when it's time to receive prizes, it will become romantic.
5) Write a poem
You can do it yourself or find one you like on the internet, just make it romantic. Write it down on a Valentine's Day card and stick it to the mirror (or you can write it on the mirror itself). Bring breakfast in bed with a flower or a bouquet of flowers. When your partner wakes and goes to wash their face, they will see your poem on the mirror.
6) Reasons why I love you
Buy coloured paper hearts, or make them yourself, and write on each one of them a reason why you love your partner or why they are so special to you. It's ok to get carried away. Write as many beautiful words as you can and then decorate your apartment with these hearts. If you don't live together, decorate their home with these, but, remember, you should do it while they're not around. When your partner discovers this beautiful surprise and reads your love messages one by one, they will be very touched and very happy. Make this surprise even more fun by hiding your 'heart messages' and love notes. You can write subsequent hints on where to find the next. At the end of the game, when your partner discovers the last heart make sure they also find a present and flowers.
7) Fly high
One of the symbols of Valentine's Day is the dove. We can't fly high as birds and soar into the sky, but why not try to get close? Find a restaurant located on high (CN Tower? ) and invite your beloved to have a romantic dinner. When the moment is right, tell them you are on the 'heights of happiness' because they are in your life, and that's why you've picked this place.
These are just some ideas for Valentine's Day surprises. Improvise, play, experiment – because love has no limits or borders. Remember that any romantic ideas that come from a pure heart and are done with love will be appreciated.
Love and be loved!