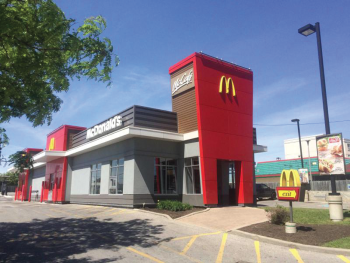 By Claudio D'intino
A family relative, who was a bricklayer, went with me to a job site at Weston Rd and Finch Ave. It was the summer of 1973 and I was 12 years old. It was the new McDonald's being built at 3415 Weston Road, next to Finch West Mall.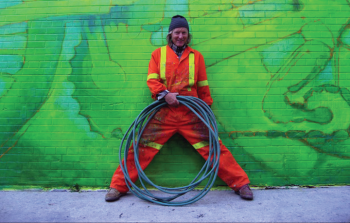 There was no work available there, but he did find work as a bricklayer across the street at the Weston Towers that summer.Scale model artist and muralist Bill Wrigley was 15 years old when his family moved to the Jane and Finch area of Toronto. He got a job at the local McDonald's. It was Nov. 1, 1973 when it opened. In the Toronto Guardian article of May 9, 2014, written by Courtney Miceli, Wrigley said, I was a really shy teenager. I didn't know how to talk, but I knew how to draw. So I sort of used murals to segue into society. He painted an exterior picture of McDonald's in the restaurant's basement. With the overwhelming approval of management, he pursued his talent and had a decade of partnership with the company. The picture is a 3D model of the actual restaurant. The classic double-mansard roof was introduced in 1969 and became identified with McDonald's during its rapid expansion in the 1970's. He launched Wrigley Designs in 1980. His most visible mural, a series of satellite dishes for CP24 in 1990 is televised everyday in a CP24 opening segment.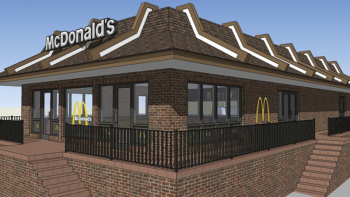 I remember the footpath from Emery Collegiate and going through the hydro field and walking by the McDonald's everyday. Then I would walk through the parking lot of Finch West Mall, to get to the TTC stop at the corner of Finch and Weston, so I could go home. McDonald's was packed everyday, breakfast, lunch and after school. Many Emery Village residents have memories of McDonald's. The restaurant was under the corporate name of Damrell Foods. This location was closed in 2004.
At 3415 Weston Road is now Rent-Casa, an apartment building built by Medallion Corporation.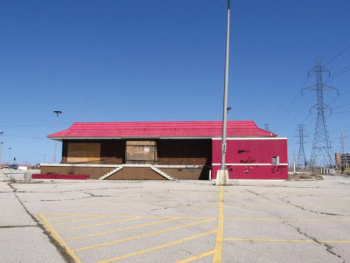 The McDonald's is now located at 2362 Finch Ave. West. This location used to be a Wendy's Restaurant. As of 2010, the restaurant is under the name of Compass Hill Hospitality. The company also run several other McDonald's locations. They are Jane Finch Mall, Keele and Finch, Albion Centre, Kipling Plaza, and inside Walmart at Islington and 401.
According to their website, McDonald's Operates more than 1,400 restaurants, employs more than 80,000 employees, and 2.5 million guests visit every day.
Bill Wrigley was one of its employees.
On Aug. 15, 2017, McDonald's celebrated 50 years in Canada.
Their first location was in Richmond, BC.
A promotion that day had their hamburger selling at 67 cents.