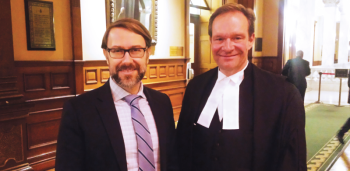 By Tim Lambrinos
The Province of Ontario has empowered Tarion Warranty Corporation to administer warranties for newly built homes. The corporation operates with an accountability agreement with the province. On Oct. 30, Tarion Warranty Corporation publicly accepted an Auditor General's Report and said they will begin to work toward implementing their recommendations.
At the Legislative Assembly of Ontario on Thursday, Dec 12, Humber River – Black Creek MPP Tom Rakocevic passed first reading of a bill that should provide speedy solutions to some previously identified flaws in Tarion's overall operations.
The Minister of Government and Consumer Services, Lisa M. Thompson, responded to Mr. Rakocevic and said she felt that his points were quite valid. She went on to say that the Province of Ontario plans to address this flawed consumer situation with some sweeping steps.
One of the measures will be to overhaul the Board of Directors of Tarion by eliminating some in apparent positions of interest and reducing the overall size of the board. Time will tell whether these immediate steps by the government will resolve business in an appropriate way.
Mr. Rakocevic sits at Queen's Park as part of the official opposition however his ability to communicate directly to the Minister of Government and Consumer Services has proven to be productive. He also looked comfortable chatting with the Minister of Municipal Affairs and Housing (Steve Clark) and the Speaker of the House (Ted Arnott) in a congenial way after Question Period. Mr. Rakocevic is indeed a backbencher of the Official Opposition and sits in the rear most row of the actual chamber at Queen's Park. His apparent dexterity in communicating issues to the government, in a conciliatory way, should prove most valuable to the interests of Emery Village, as a whole. Hopefully when potential new residential growth is expected to occur down the road, there will be added protections for new home buyers.