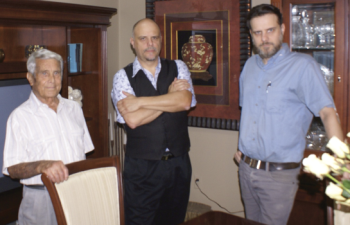 By Sean Delaney
"He was born in the generation where if you're awake, you do something."
LEDA furniture president and CEO Marco Confalone had one of those upbringings from his pops.
A father who set an example everyday with hard work and good old fashioned elbow grease with a smart business acumen pays off.
Being a good person, that's exposed in the customer service from the family run LEDA.
Father Lino started the business in his basement in 1967. "Just doing custom jobs, the occasional piece, coffee tables and end tables."

Eventually the family acquired a 50,000 square foot factory in Weston and began expanding their product line to include bedroom sets, wall units and home offices. Their expansion continued and they added a factory in Woodbridge, another in Weston and then their space in Emery.
"We have 175,000 square feet now," said Marco. "In our custom capabilities, nobody can touch us. We're very good with that, very easy to work with. It doesn't matter if we're modifying one of our own designs or starting from scratch, we're always willing to work with a designer or owner to get what they want."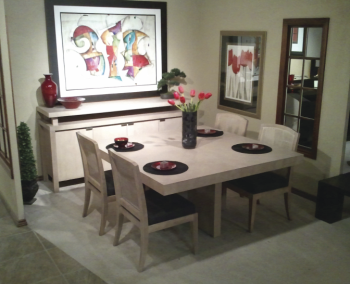 And LEDA employs 50 people today.
The company focus has shifted to large hospitality and office jobs.
"We've now done hospitality work for Fairmont, Trump, W hotels and office contracts in the executive and higher end," Marco said.
Lino remains close to the business, his hands still busy for the work.
"This is his baby, with myself and my brother. But we're a family business and we have an open relationship with our customers. If you want to speak with me ask for me, I'll take the call."
They've expanded their impressive lines into the United States, and work in Jakarta, Berlin and Japan. The international market has been good for them, especially the large market to the south, Marco added.
But they remain loyally Canadian themselves, manufacturing all of their own product on home soil.
In Emery they found good availability and a convenient location with accessible highways.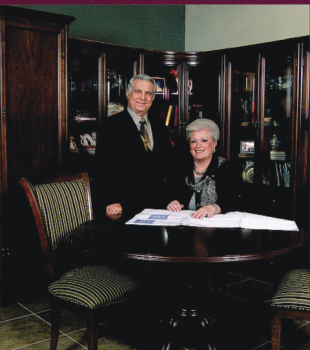 "Aesthetically it looks nice, and the roads are easy to get through," he said. "Nobody gets lost."
And LEDA is looking to become a big part of their new community. With son Marco bringing the same beliefs as dad Lino, mom Lida and brother Sergio, it shouldn't be a problem.