By Sean Delaney
In the new reality created by the Coronavirus pandemic, some businesses that can adapt and react quickly are finding new markets for their products or skills, and Emery Village's Engineered Plastic Designs (EPD) is one of them.
A family owned business that has its beginnings trace back to the 1960s, EPD remains family run, with a second generation at its helm, including Bonnie Rainer, CEO and National Sales Director. And according to Rainer, the Company has been developing and improving upon its techniques since her father opened it.
"The company started way back in 1960, but my father went off on his own in 1982 and created EPD," she said. "Their forte was in custom acrylic designs. Anything you need to be displayed or showcased, we created the vehicle to showcase your display of shelf space, floor space, wherever."
The company are experts in working with acrylics and have even blended wood and metals into their designs. They handle every step of the creation process in-house, from design, to testing prototypes to manufacturing, and that ability helped them to pivot fast and find another demand once the Coronavirus pandemic hit.
"A lot of people are looking for desk shields, or barriers to keep the distance and safety between their front lines and their customers," Rainer said. And EPD not only had the skill, but the close relationship with their clients to ensure they were manufacturing exactly what they needed. "Many of our clients needed it (safety measures) but did not want to have it be overbearing or intimidating. They wanted it to have that friendly approach. So, plexiglass, and polycarbonates, acrylics, those are the things that have become the norm so to speak."
Rainer said with seven precision cutting machines on site, 45,000 square feet of room to work with, and a dedicated staff, EPD was able to adjust quickly.
"When this (Coronavirus pandemic) hit, we were able to produce things in a record turnaround time," she said. "We could do it in a day, two days or even three days depending the on volume of the order. It wasn't difficult. It was just something we did."
The Company had found much of their market in the jewelry industry, but as the demand for shielding grew, Rainer said they are dealing more with the food industry and others.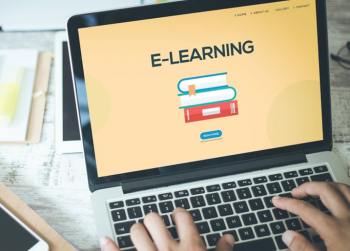 They now produce and market protective shields for grocery chains, hospitals, large retailers, banks, gas stations, hotels, dental offices, fast food chains, airports, casinos, car dealerships and others. Their protective barriers can be custom designed to fit any need and are designed for easy self-installation.
To find out more about the company, visit them online at: engineeredplasticdesigns.ca
They are located at 154 Milvan Drive and can be reached at: 416-745-7284
You can also email them at: epd@libertydisplays.com